A magical week in Costa Careyes, Mexico
by Susan Stovall
Ten teams were hosted by the Costa Careyes Polo Club, Alberto and Kari Ardissone and Giorgio Brignone, founder of the polo club – March 19 thru March 26th – known as Semana Santa in Mexico. Players from Peru, Columbia, England, Italy, Portugal, Ecuador, Argentina and Mexico came to play in four – 10 goal teams and six –6 goal teams. Professional umpires – Martin Haurie, Argentina, Daniel Roenisch, Canada, and Nico Millan, Argentina – directed the play on the field. Over 120 horses were shipped from all parts of Mexico for the event. Octavio Munguia was the speaker for all 98 chukkers of play over the 7 days.
The Careyes Resort, a private gated resort, is located on the Pacific Ocean south of Puerto Vallarta 100 miles. The Careyes community looks forward to the Agua Alta event as the polo is a highlight of the week. Sponsors for the event were El Careyes Club and Residences, which sponsored all the high scoring awards as well as special trophies for the 3 umpires., El Mexicano Tequila, Scappino, a clothier from Italy and Mexico that provided jerseys for all the 10 teams, Mexican Polo Federation, Conade, a Mexican Government Sport Organization, Piso 51, a successful social club in Mexico City, Taittinger Champagne, Magma, real estate company from Guadalajara, Destino, travel and rental agency and the new Mezcal Meteoro and Marca Negra.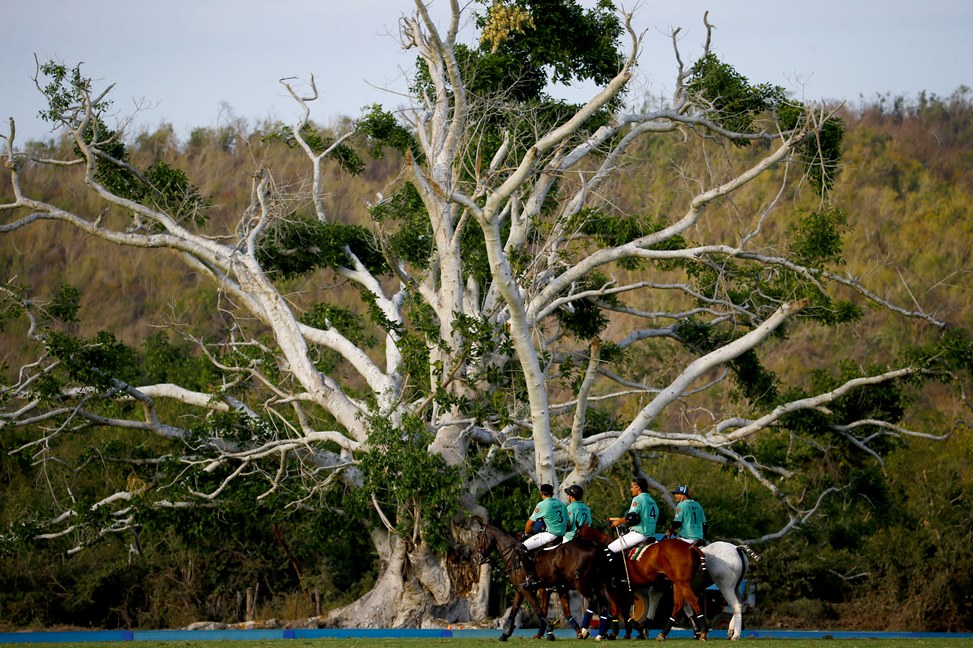 Play for the 10 goal had all the teams play each other with the semifinalls of team standing number 1 playing team standing number 4.   Team standing 2 and 3 played the semifinals – the team orchestrated by the Mcquilling team patron, Diego Aguliar(A), president of the Tecamac Polo Club, with Rudolfo Ramos(2),Juan Jose de Alba(3) and Guillermo Li(5)defeated the La Calera team with Iago Masias (3), Ignacio Masias (2), Miguel Gomez de Parada (3) and Hugo Villalobos (1) 9 to 7 ½. In the other semifinals – Careyes/Steta/Scappino – Guillermo Steta(1), Giorgio Brignone(1), Carlitos Hernandez(4) and Diego Solorzano(4) defeated Agua Alta – Alberico Ardisson(1), Diego Gonzalez(1), Manuel Matos(1) and Pedro Montaya (5) by a score of 9 to 5. The Mcquilling polo team against Careyes/Steta/Scappino were going to the finals.
The finals were fast and furios in the 10 goal– First chukker – Mcquilling scored 2 goals and one for the Careyes team – Second chukker Careyes went ahead by one goal. During the second chukker of the 5 chukker game, Diego Solorzano took a mallet to the elbow – and tried to continue but was then replaced by Iago Masias for the remainder. Mcquilling scored 2 quick goals before the Careyes team with Masias became organized and then a great goal by Masias brought the Careyes team within a goal but Mcquilling came back with 2 goal – final score was 9 to 7. For the winning team Ramos led with 5 goals . Diego Solarzano was the leading scorer for Careyes with 3 – a couple of these were penalty 5's from the center of the field.   In the consolation match – La Calera won over Agua Alta by 6 to 5 1/2. High scorers for the 10 goal were Pedro Montoya – professional and Manual Matos and Alberico Ardissonse – high scorers for the amatuers presented trophies by Richard Barnes of the El Careyes Cub & Residences.
The 6 goal teams were divided into 2 brackets of 3 playing each other and one cross bracket – finals were Fortaleza with new patron Erick Cornejo and Benito Hernandez and brothers, Jaime and Lorenzo Creixell winning their bracket by net goal determination and Steta/Careyes with Guillermo Steta, Diego Solorzano, Caritos Hernandez and first time tournament player, Giancarlo Brignone, son of Giorgio. Other new players to the tournament were Sabastien Angulo, Roberto Payne, returning patron Imelda de Alba, who scored 3 goals in her consolation match and owner of the Balvanera Polo Clib in Queretero, George Sandhu playing with his nephew, Milo Ardissone and the Masias family from Peru with 19 people coming to Careyes. Many for the first time with Estuardo Masias, Sr, Junior and grandson all playing together.
Fortaleza team scored 2 quick goals in the first chukkers – but Careyes/Steta came back in the 2nd with 2. From then on the Careyes team took command and won 6 to 4 over the Fortaleza team. High scoring for the 6 goal tournament was Estuardo Masias Jr and High scoring profressional was Nico Millan. Rcihard Barnes of El Careyes Club & Residences presented the tophies. Best playing ponies were honored – Careyes played by Guillermo Li and Mantaraya by Guillermo Steta which played in both finals in the 10 goal and 6 goal.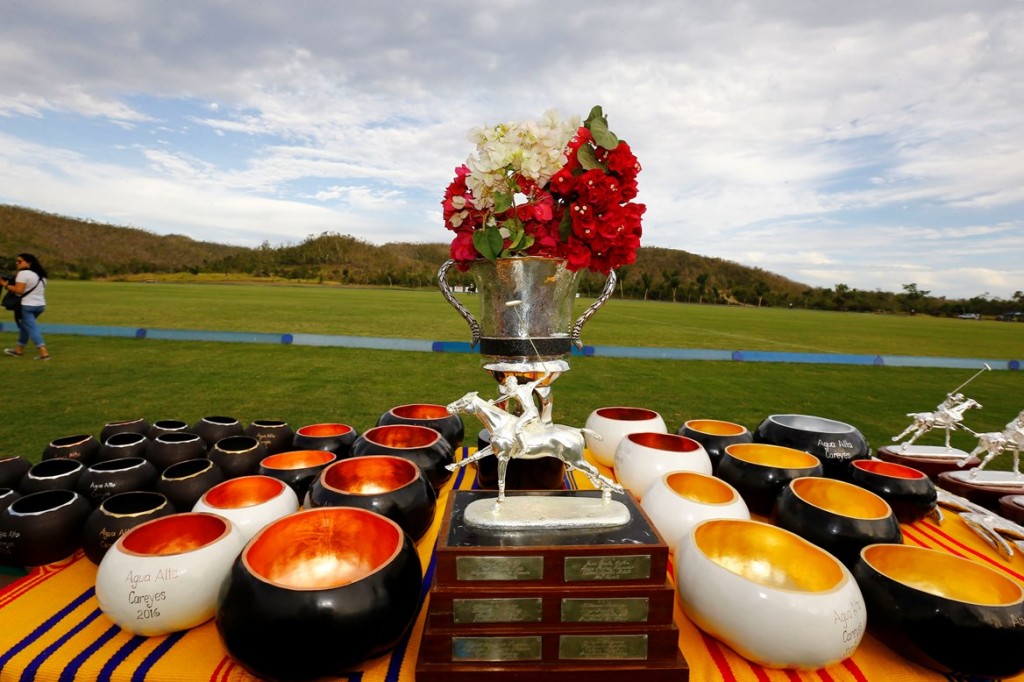 After the games – all players were invited to a hosted party at the beachside restaurant – Cocodrilo – where photos were shown on the screen from the week of play and great tropical band from Autlan, hometown of Carlos Santana.
Careyes Polo Club season is November through April – several tournaments are played during American Thanksgiving, Christmas holidays, Guiliana Cup for Ladies i Chinese New Year – January 26-28th and the 18th Annual Agua Alta will be April 8 through April 15th, 2017– please see www.careyes.com or contact Giorgio Brignone at giorgiobrigone@yahoo.com.mx or susanstovall@careyes.com.mx.